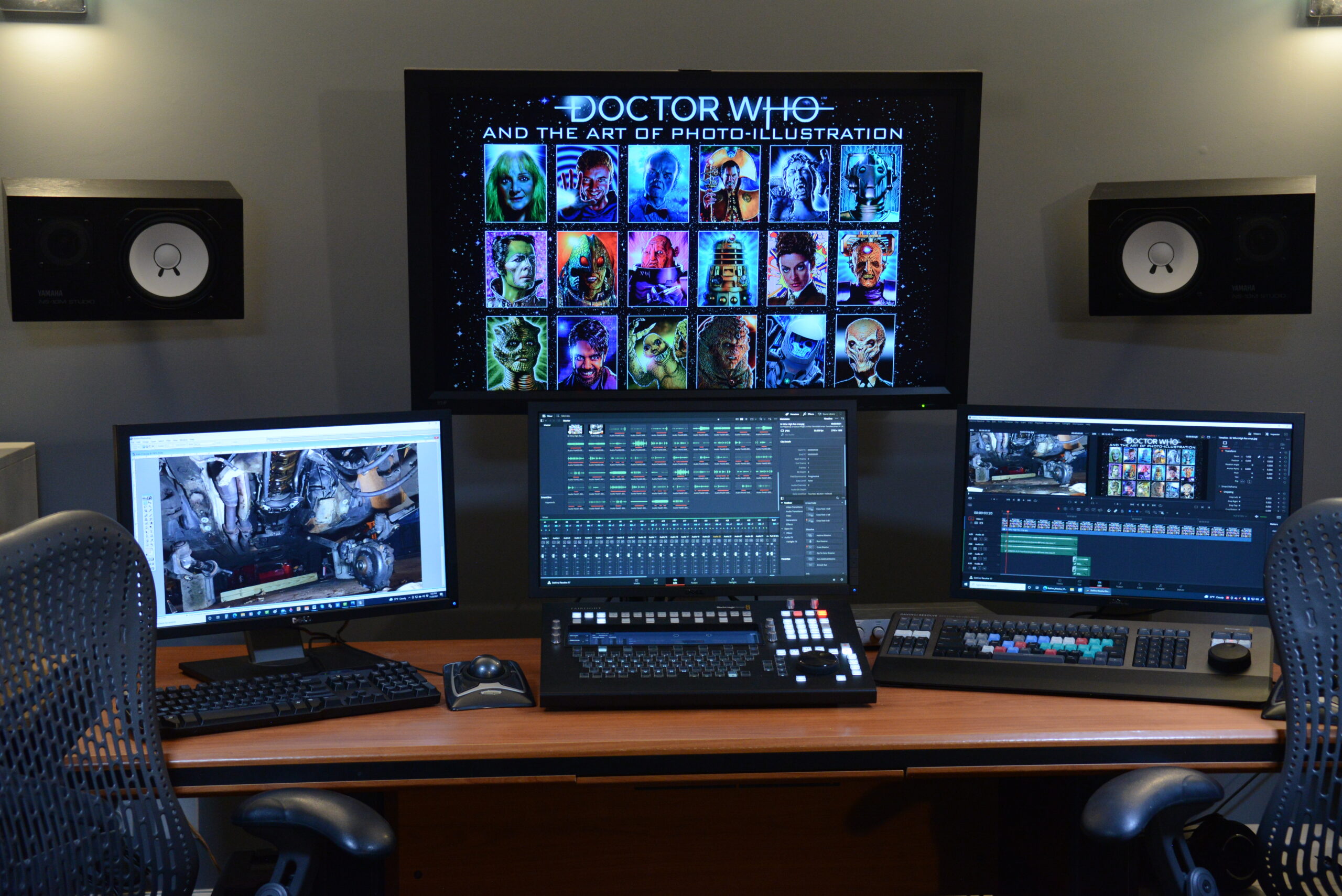 Edit C is our Davinci Resolve Video Editing suite complete with BMD Fairlight Desktop Audio Editor & Resolve Editing Keyboard  hardware. Madi connections from Studio A allow for full use of the live space for recording directly into Resolve.
The system is fitted with a Decklink Studio 4K interface to accomodate virtually all current and legacy format conversions & ingesting tasks. Live web broadcast is switched using the integrated ATEM Extreme ISO for in house and the ATEM Mini Pro ISO on location. BMD Studio 4K cameras are also available using a variety of Olympus M. Zuiko lenses.
The recent Edit C upgrade is one of many capital expenditures we have made to punctuate our commitment to excellence in content development, creation, and delivery.